Amimon Releases the Connex Fusion
The Connex Fusion is a Connex receiver with upgraded firmware that allows it to work with the Connex Mini transmitter. The combination of the Fusion receiver and Connex Mini transmitter provides increased LOS range of 3200 ft.
Any combination of Fusion receivers and Connex Mini receivers can be used with the Connex Mini transmitter, up to the maximum number of 4 total receivers.
Compare to systems costing $3500 … AND UP!
Applications: Event coverage, Wireless video to big screens, Director's monitors, Gimbals, Cranes
Simple plug and play operation with HDMI resolution up to 1080P(60)
LOS range 1600 ft. (500 m.)
Zero Transmission delay (less than 1 mS)
Automatic frequency selection
Multicast up to 4 receivers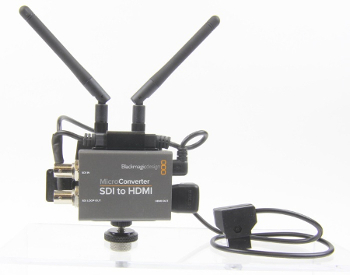 NEW
An SDI kit for the Connex Mini transmitter is now available. The CMR Connex Mini TX SDI Kit is based on the popular Blackmagic Micro converter, and is available with integrated D-tap power for both the Connex Mini TX and Blackmagic Micro converter.

The kit allows SDI or HDMI input to the Conex Mini TX. SDI frame rates from 23.98 to 60, and resolution up to 1080 are supported, but not 23.98/24 PsF.
Combined with CMR accessories, the Amimon Connex mini provides industry leading performance/cost benefit opportunities for wireless HD in any production environment or venue.
The Connex mini transmitters and receivers are smaller and lighter than the original Connex. The transmitter does not have a cooling fan, and power consumption of both the transmitter and receiver is lower than the Connex. The transmitter (air unit) with ~ 5 hr. battery weighs only 8.4 oz. The receiver (ground unit) with ~ 4 ½ hr. battery weighs only 11.6 oz.
The Connex mini shares most of the wireless performance characteristics of the original Connex, with the exception of LOS range 1600 ft. And like the Connex, the mini does not transmit audio.
Connex Mini Specifications
Feature
CONNEX Mini
Transmission Distance (Outdoor)
Up to 1,600 ft/500m (LoS)
Transmission Delay
Zero (Less than 1mS)
Radio Frequency
5.1-5.8 GHz
Channel
40 MHz
Channel Selection
Automatic frequency selection (AFS)
Video Formats
1080p/60, 1080p/50, 1080i/60, 1080i/50, 1080p/30,
1080p/24, 720p/60, 720p/50, 525i/60, 625i/50
Multicast Mode
Up to 4 receivers with no delay or quality degradation. (Requiring extra ground unit/s)
OSD Support
CANBUS & MAVLink Telemetry based
Gimbal control
SBUS & PPM
Encryption
AES-128 & RSA 1024 for key exchange
Operating Temperature
0-45 Celsius
Regulation
CE, FCC, MIC
Mobile App [new]
Windows, Android
| Feature | Air Unit (TX) | Ground Unit (RX) |
| --- | --- | --- |
| Video Interface | Micro HDMI | HDMI (Type A) |
| Antenna Connectors | SMA (x2) R/P | SMA (x3) R/P |
| Power Connector | 4-pins | DC Jack |
| Power Input | 6-28V (2S-6S) | 6-28V (2S-6S) |
| Dimensions (mm) | 65.5 x 44.7 x 14.9 | 100.2 x 71.2 x 17.15 |
| Weight | 60 grams | 140 grams |
Basic Ordering Guide – What do you need to order?
A. Start with the Connex mini
Order:
B. You can order our Connex mini Accessories Pack which has everything you need to make the Connex an amazing self-powered wireless HD set for general purpose camera use. It includes the transmitter cage/battery support kit and 2 sets of lithium batteries with one charger.
Order:
C. If you just want to mount a self-powered Connex mini transmitter to your camera, you need the mini transmitter cage and battery support with rod antennas, and a battery.
Order:
D. If you just want a self-powered receiver you need the receiver battery cage and a battery.
Order:
Range Considerations - Connex vs. Connex mini
Our testing is on-going, but here's what we can say:
Free field (no reflections) testing within the LOS range of the mini is similar to the original Connex (see Connex Range Considerations [link to]) in side-by side testing. This is true for testing with just transmitter antennas blocked, and also both transmitter and receiver antennas blocked.
Going through walls range is also similar, with the original Connex having slightly better performance. Although one user has reported much better performance through walls with the original Connex compared to the mini.
Bottom line: The original Connex appears to have better performance in noisy RF environments. If you need the best possible wireless HD performance for your application, the original Connex is the way to go. But we believe the Connex Mini will meet or exceed the wireless HD requirements of most users.
Products - Click on any item for additional information or to order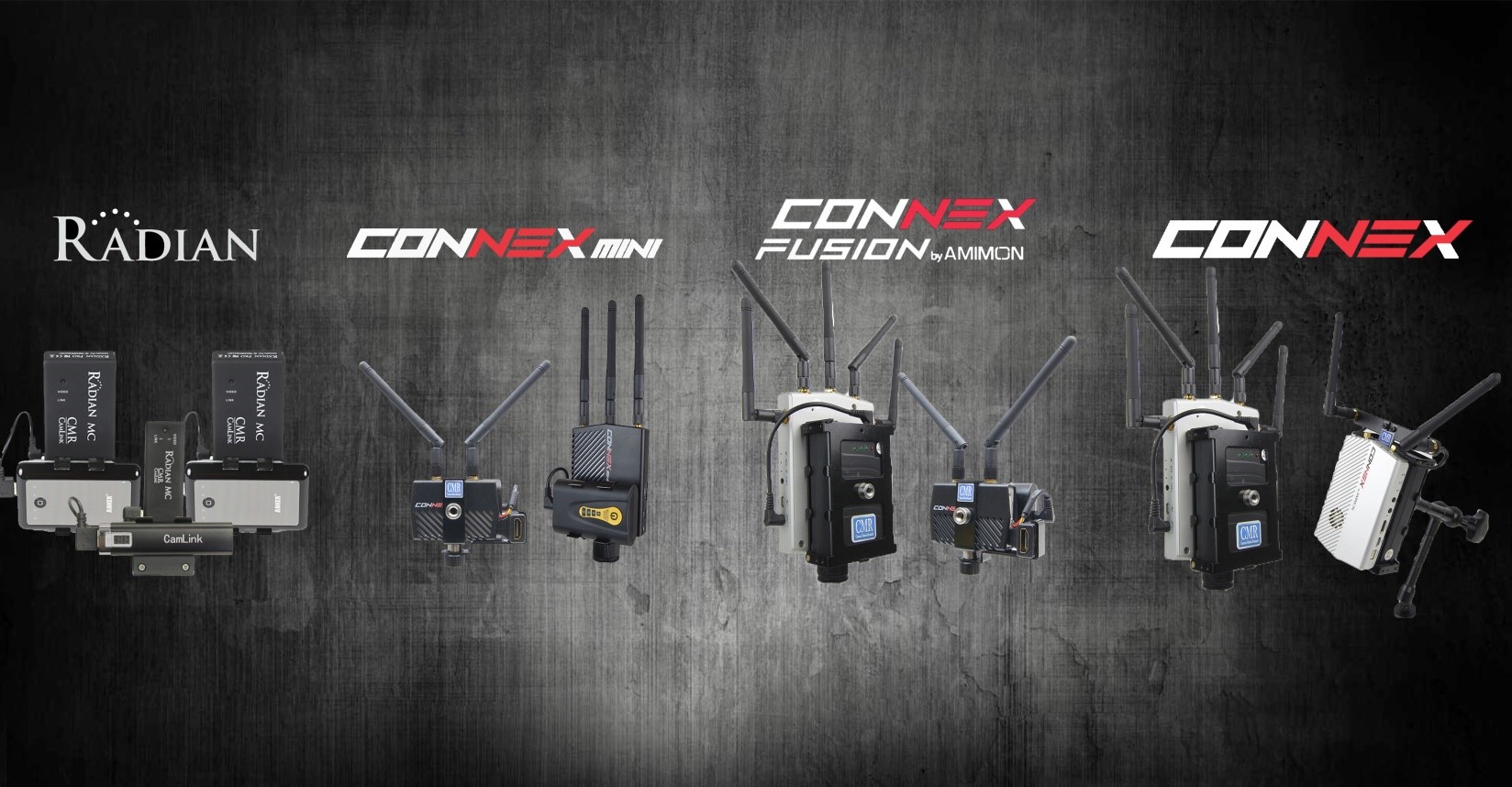 Find the Right Wireless Video Product for your application
All CMR Radian MC, Connex and Connex Mini wireless sets have:
HDMI input on TX, HDMI output on RX
Up to 1080P(60) 4:2:2 10 bit
Zero latency (less than 1 msec.)
Multicast capable – up to 4 receivers
Battery power for TX and RX
Optional D-tap power for TX and RX
AES 128 bit encryption
AC Adaptor for RX power
Automatic channel selection
FCC certification
1 yr limited warranty
TX/RX battery run times 4–6 hrs
*except Mini TX backbone battery 3 hrs
| | Radian MC | Connex Mini | Connex |
| --- | --- | --- | --- |
| LOS Range (feet) | 300 | 1600/3200* | 3200 |
| Transmits Audio | Yes | No | No |
*Connex Mini transmitter with Fusion receiver has LOS range 3200 ft.
Contact us for quotes on your special wireless video needs.
Phone: 919-876-6020 Email: sales@camotionllc.com
LOS range 300 ft. - Lowest cost multicast – Complete systems with 4 receivers less than $1523
(RM14, TX Backbone, USB battery)
The Radian MC is the most affordable multicast wireless solution available in the marketplace. Radian MC sets are recommended for use in most venues where range required is less than 300 feet, and interference is not severe.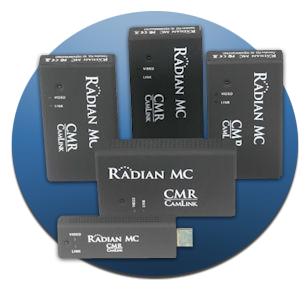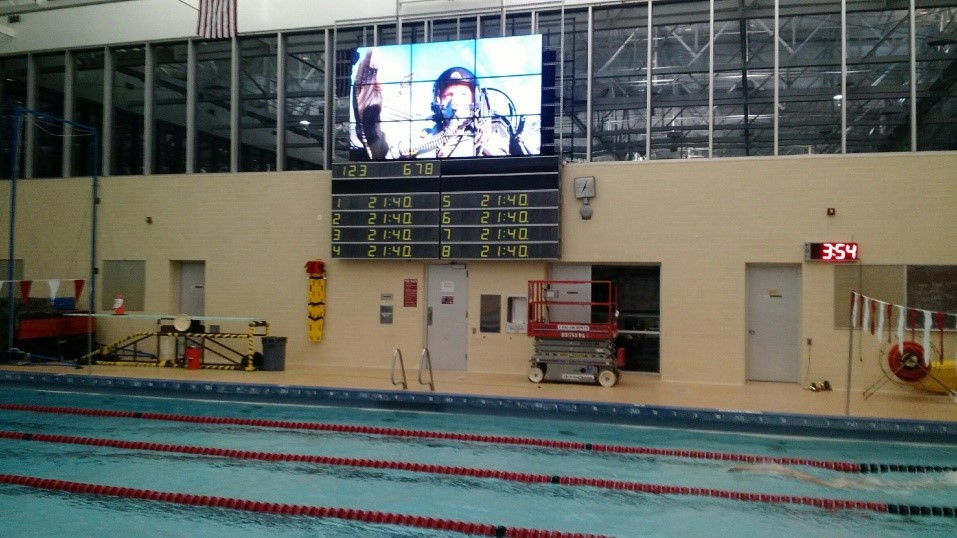 Multicast capability can be used to advantage in training rooms with shared video, church video systems where cabling is not installed, school indoor event coverage, multiple director's monitors, and the list goes on. And yes, the Radian MC can send video through walls with reduced range. In large indoor gyms, ballrooms, etc, wall and ceiling reflections typically result in perfect signal without regard to antenna blocking.

CMR Backbones provide USB battery power and mounting features for both the transmitter and receiver.

Radians are perfect tools for 3 Axis gimbals, sliders, and cranes when more than 1 receiver is needed.

If low weight is important, you won't find a lower weight completely self-contained wireless transmitter, than the Radian MC transmitter with a Mini TX backbone. Total weight is just 6 oz. including a 3 hour battery.
LOS range 1600 ft. - Complete Systems with 1 receiver starting at $1498
(Connex Mini set, Transmitter cage kit, AC Adapter for receiver)
The Amimon Connex Mini with CMR accessories delivers next generation performance in a small package at low cost.
With advanced technology by Amimon designed for the drone market, the Connex Mini provides the range and interference rejection needed for nearly all venues.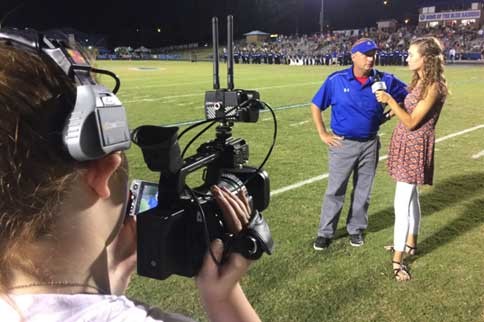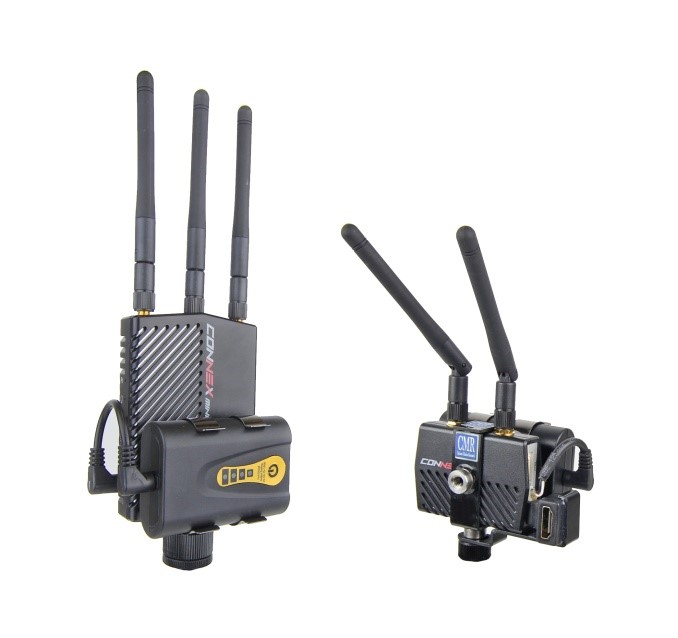 CMR accessories for the Connex Mini adapt it for ordinary camera use, and include perfectly sized lithium ion batteries, rod antennas for the transmitter, a full size HDMI connector, convenient mounting features, and even an SDI converter for the Connex Mini transmitter.
LOS range 3200 ft – complete systems with 1 receiver starting at $1866
(Connex Mini transmitter, Fusion receiver, transmitter cage kit, AC adaptor for receiver)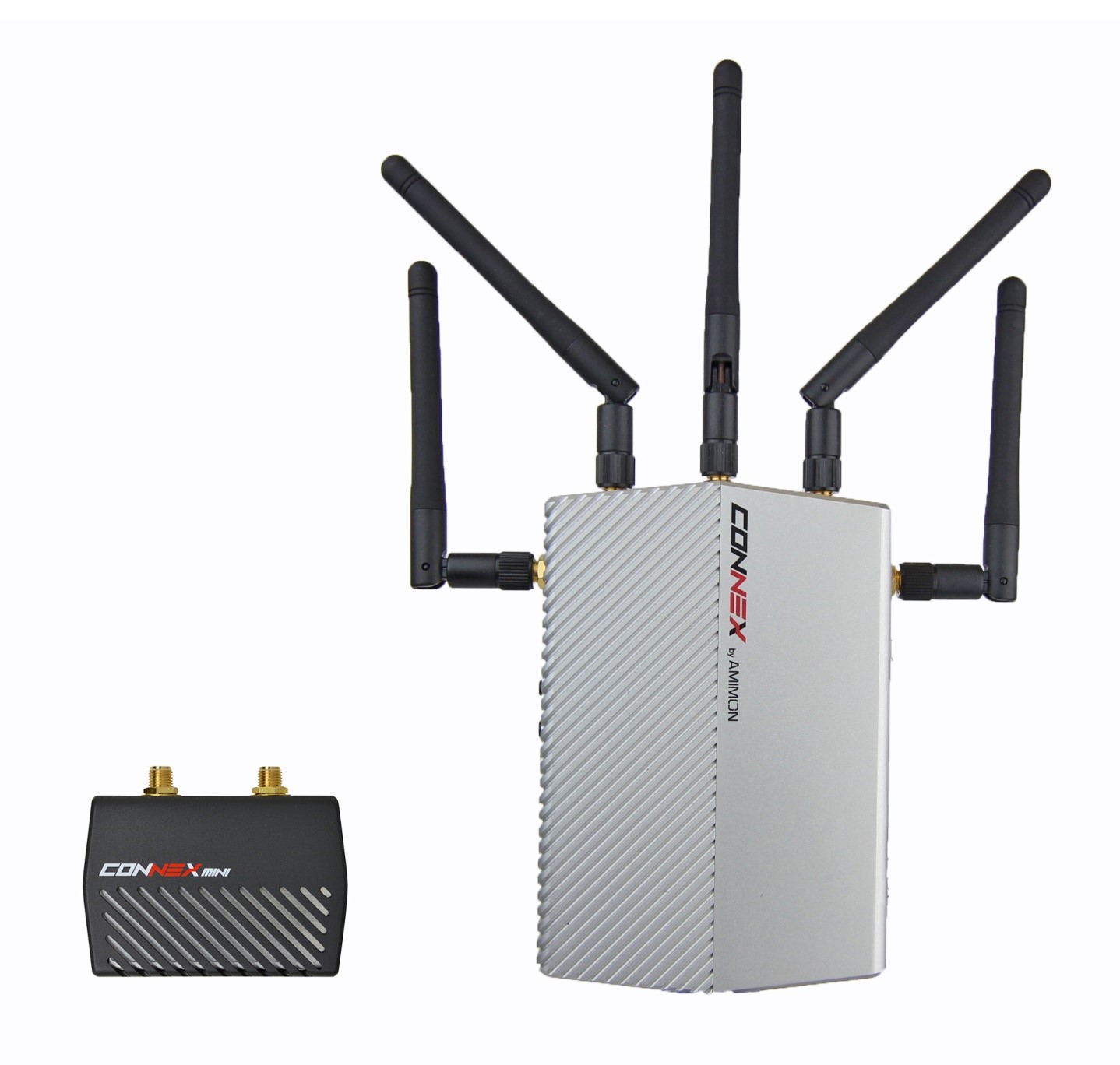 The Connex Mini transmitter can be combined with the Fusion receiver (Connex receiver with updated software) to achieve 3200 ft. LOS range.

You can add our cage kits, SDI kits, batteries or D-tap power cables.




LOS range 3200 ft. - Complete Systems with 1 receiver starting at $1797
(Connex set, transmitter cage kit)
For noisy RF venues and longest range, the Amimon Connex is the most affordable high performance wireless HD set available in the world.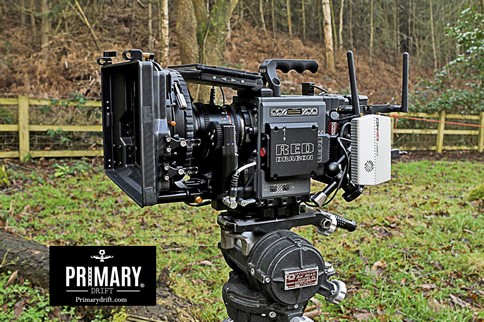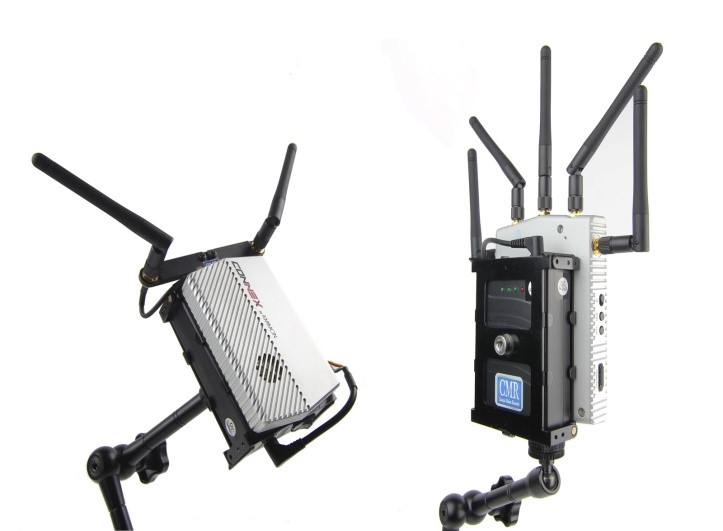 Now the Connex transmitter has sturdy rod antennas, available on the full battery cage, or just the TX antenna mount. Use the CMR battery cage with the 12v lithium ion battery for over 4 hours operating time on the transmitter. Or use the D-tap power cable to power it off your on board V-mount or Anton mount battery (can be used with just the TX antenna support for the most compact package).

The Connex has amazing range and quick re-connect time. And like the Connex Mini, the Connex is drone ready!