Beautifully designed with a sleek black finish.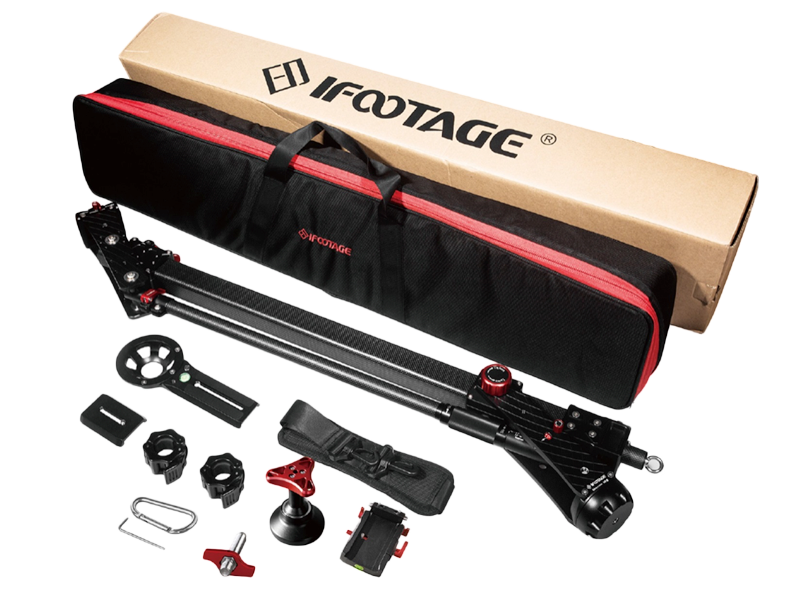 The M1 III is manufactured with preciseCNC machine cutting technology for unprecedented support and durability.
The main support beam is made of 20-layer high impactcarbon fiber, and its square shape reduces shake that can result with a roundtube.
Tool-less setup is fast and simple, and the built-in highquality pan bearing eliminates the need for mounting on a fluid head.
Includes the low mode quick release plate.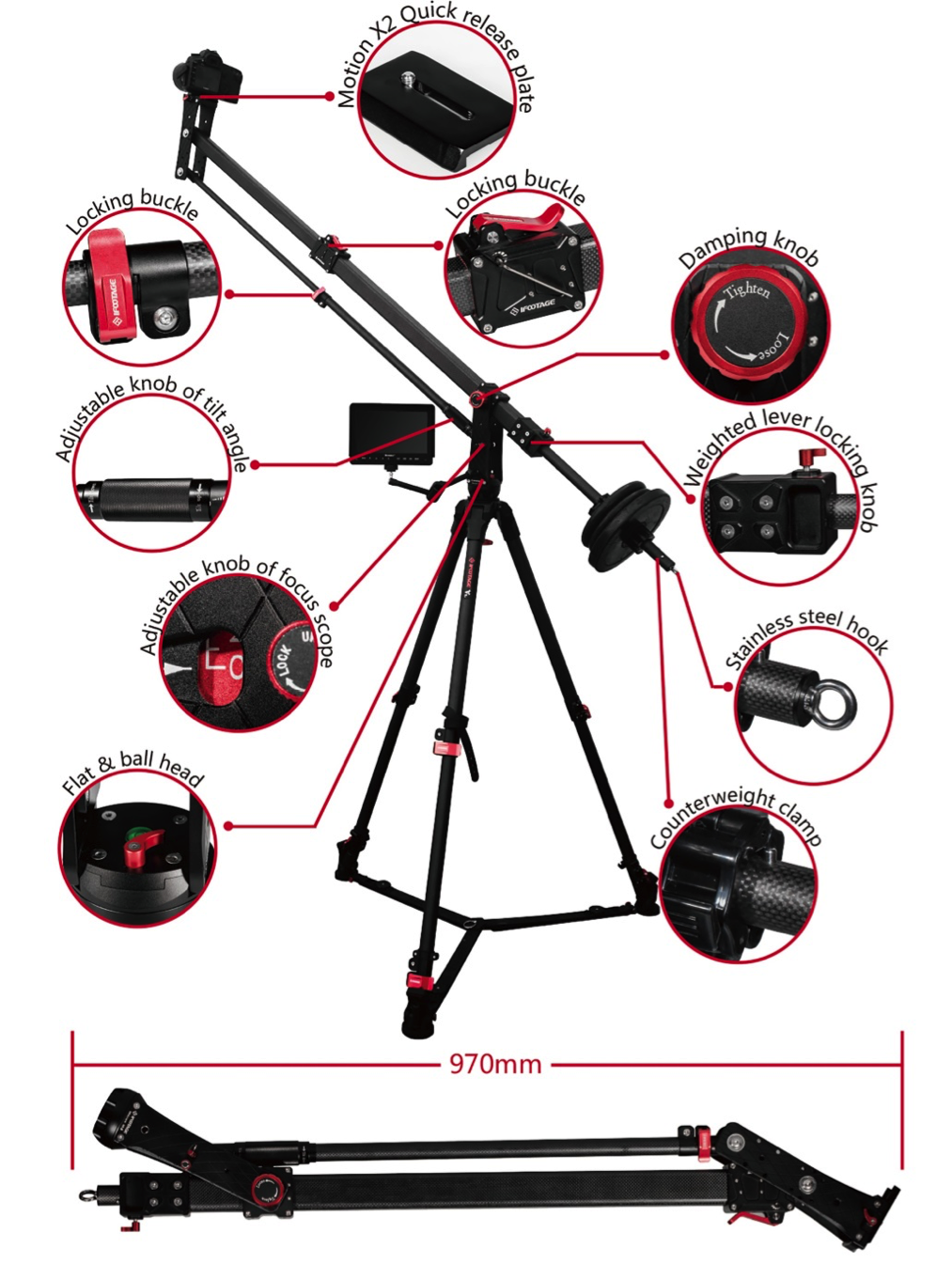 iFootage M1 III Specifications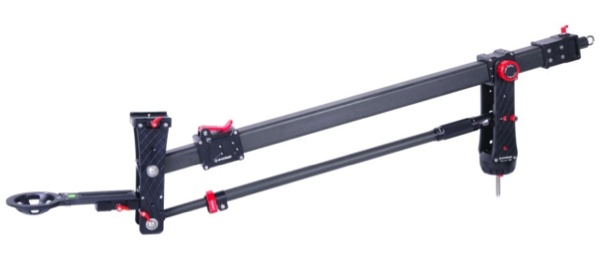 | Construction | Carbon fiber and aluminum |
| --- | --- |
| Weight | 8.4 lb |
| Tube diameter | 1.7 x 1.6 in. |
| Extended length | 85 in. |
| Folded length | 38 in. |
| Maximum radius | 47 in. |
| Tilt length | 83 in. |
| Maximum load | 33 lb |
| Low-angle load | 22 lb |
New Tilt and Hold Function
This feature will quite literally take your videography to the next level, whether you're shooting in a studio or outdoors.
To get a beautifully unusual angle, use the Tilt function to focus on your subject while moving the crane up and down.
Or you can use the normal operation of the camera holding its set tilt level while moving the crane up and down.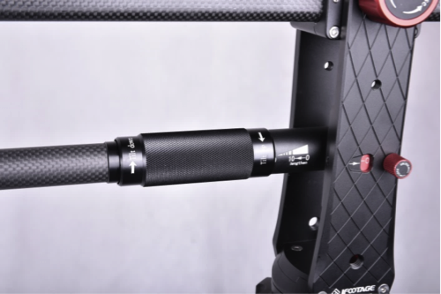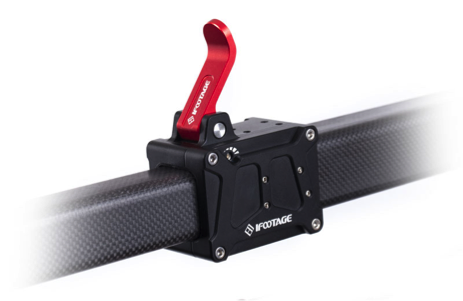 The brand new locking buckle design facilitates quick crane extension for those situations where you need to act fast to get that perfect shot.
This secure locking system also keeps your equipment safe.