The Blackbird with the standard (10.5 in.) vertical bar on the T-bar assembly allows a wide range of camera payload while optimizing the weight to moments of inertia ratio.
The new short vertical bar (7 in.) provides a useful option for Blackbird operation that reduces the minimum overall height to provide a more compact configuration that has been requested by many users. The short vertical bar allows setting the T-bar all the way up to the T-bar clamp even when both the gimbal extender and gimbal are fully extended.
With the short vertical bar the maximum camera payload that can be balanced is about 5 ½ lb. For any given camera payload, a more compact configuration will require more counterweight. The moments of inertia in the roll and tilt axes will be reduced slightly, but the moment of inertia in the pan axis will increase.
The short vertical bar comes with the integrated safety stop and an extra horizontal bar locking screw and is priced at $49.95.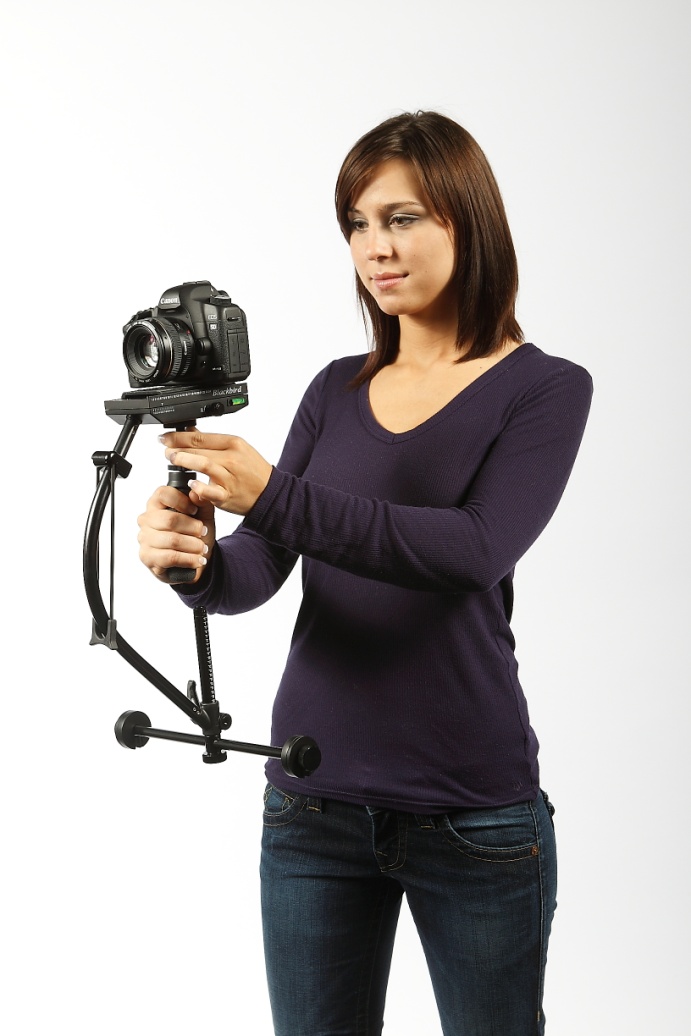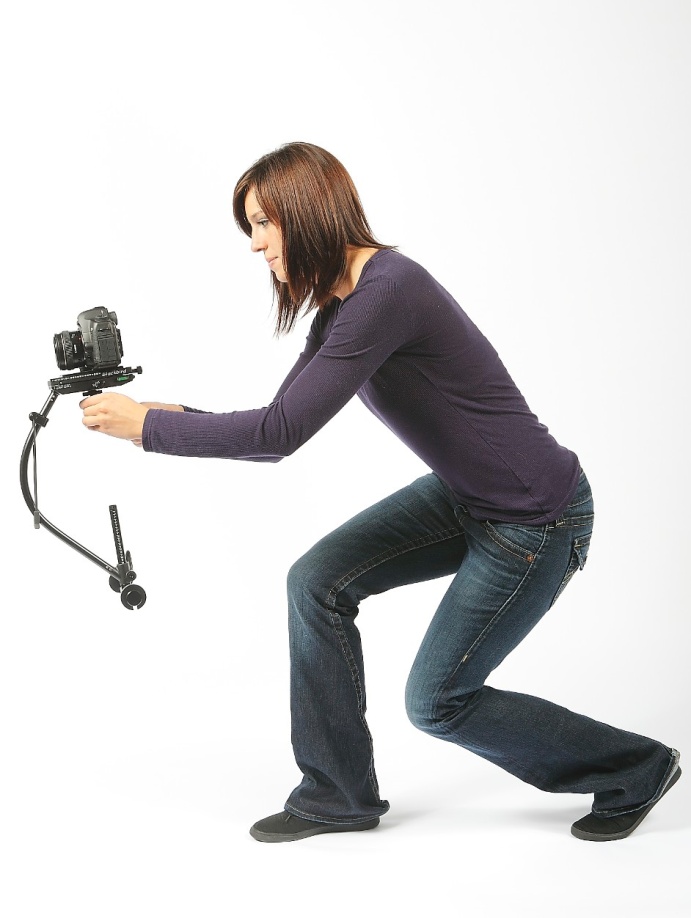 Watch this video of clips using a minimal configuration of the Blackbird with a T2i. Light rigs are more challenging to fly, but the compact configuration was ideal to lug around for two days of walking and hiking.