ACCENT Mini Transmitter with Fusion Receiver Set – 3300 Ft. LOS Range,
or Mini Receiver Set 1600 ft. LOS Range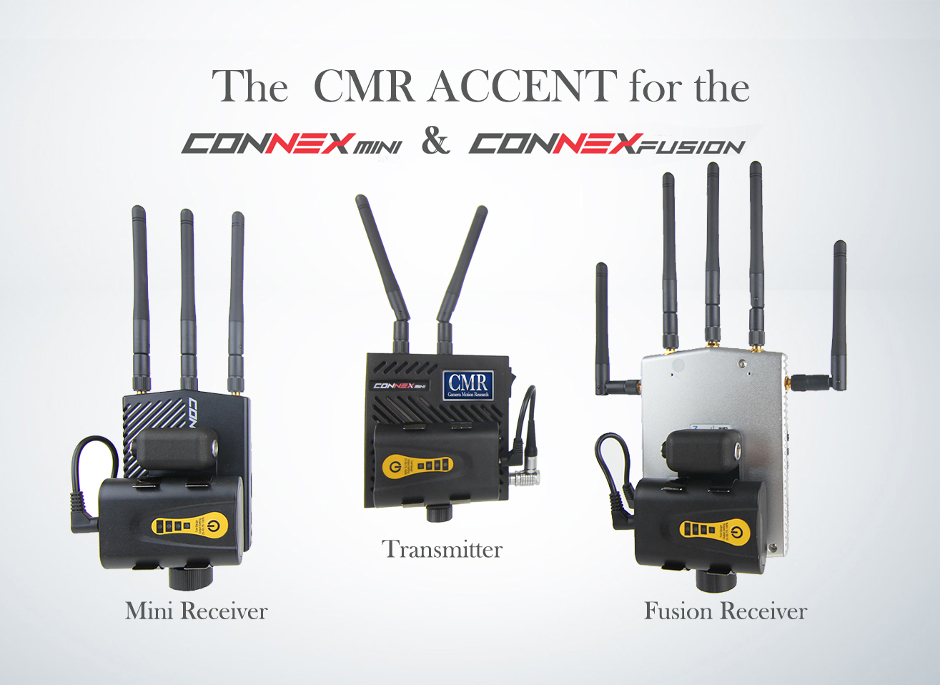 CMR's newest Amimon Connex based sets are the ACCENT for TX and RX
The ACCENT TX module is a fully enclosed Connex Mini transmitter with a Lemo power connector, full size HDMI input connector, power switch, and two 1⁄4-20 mounting points. It can also be powered with our compact Lithium battery. And of course it can be used with the Connex Mini receiver, the Connex Fusion receiver, and the Connex Long Range receiver (up to 4 connected receivers, any combination).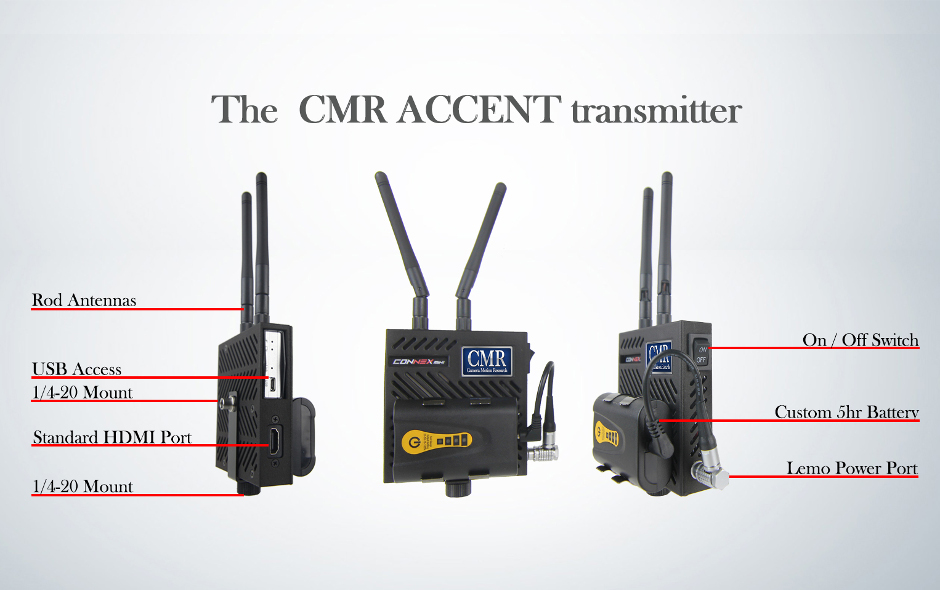 The ACCENT receiver accessory provides a Lemo power connector and also battery power for both the Connex Mini and Fusion receivers.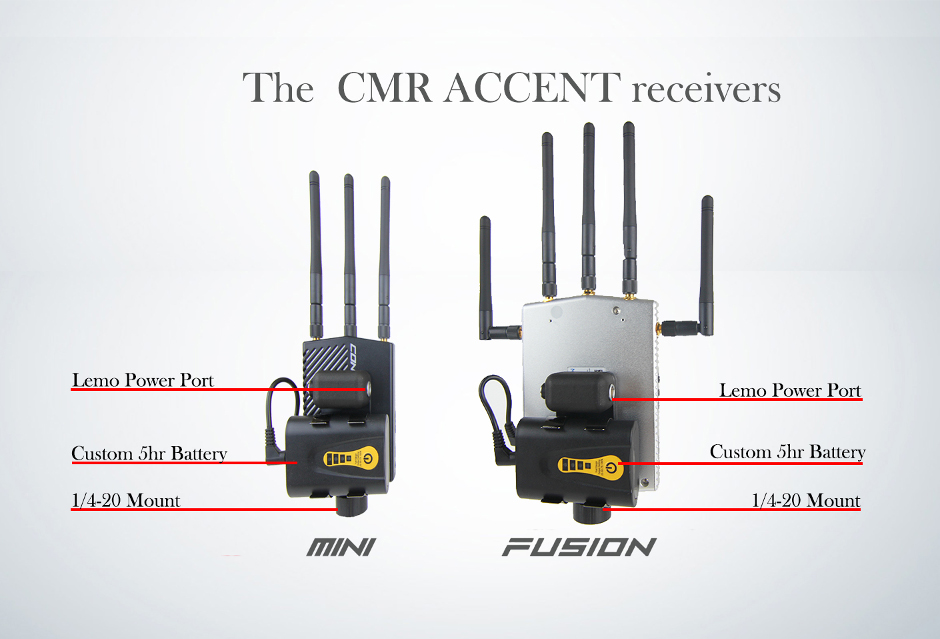 Click on any item to order
ACCENT Kits
The ACCENT case for the Connex Mini transmitter incorporates the most frequently requested features from customers. The Connex Mini transmitter and all wiring and components are enclosed in a lightweight tough PA12 nylon case.
And For the Connex Mini and Fusion receivers we have added the D-tap adapter to provide the option of either battery or D-tap power.
ACCENT TX weights:
With battery – 11.5 oz Without battery – 7.7 oz
ACCENT RX weights:
Mini receiver with battery – 12.5 oz. without battery – 8.6 oz.
Fusion receiver with battery – 18.5 oz. without battery – 14.7 oz.