Everything you need for a wireless director's monitor at a fantastic price is included in the RB20 bundle. This bundle includes a 7 in. monitor and monitor yoke, AND a Radian MC RM12 multicast set with 2 receivers. More than 1 receiver is frequently needed for 3 axis gimbals like the MOVI or DJI Ronin workflow.
Click here to buy the Wireless Director's Monitor Bundle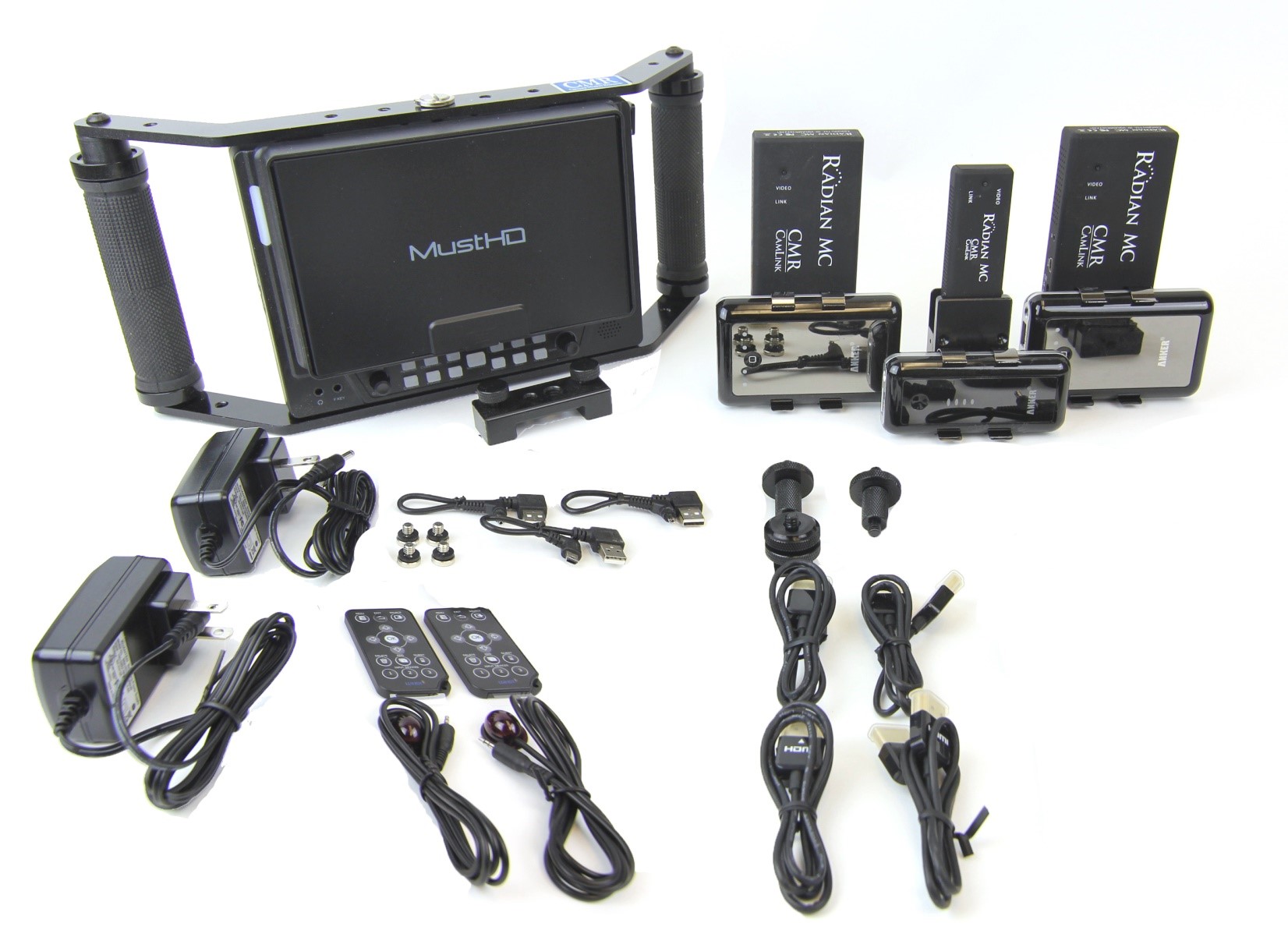 Includes:

RM12 Radian MC multicast set with 2 receivers
1 X CL10 TX and RX Backbones
1 X RX10 RX Backbone
BA56 USB TX battery for transmitter
2 X BA84 USB RX batteries for receivers
3 X USB battery charger
2 X AC Adapter for Radian Receivers
MustHD M701H 7" IPS monitor, select F970 or LP-E6 battery plate (battery not included)
MY10 Monitor Yoke with bonus part: monitor yoke lightstand adaptor
Regular price is $2084. Price after $509 discount is $1574. For a super light transmitter package (less than 7 oz. with battery) contact us about substituting the Radian Mini Tx Backbone for the standard Radian TX Backbone.

If you use Anton or V-mount batteries and want the convenience of using one battery to power both the M701H monitor and the Radian receiver, we have the package for you. This package is the same as the RB10 bundle, but includes our DT10 D-tap converter, and you can select either an Anton or V-mount battery plate for the monitor. The additional cost for your choice of Anton or V-mount battery plate plus the D-tap converter is $95. We get about 11 hours of run time powering both the M701H and Radian receiver with a 97 WHr battery. (Battery shown in picture is not included)