The Ifootage Shark S1 slider provides best in class performance at an affordable price.
Precisely aligned high quality carbon fiber rails and high quality carriage bearings on a wide track, are the basic building blocks of The Shark slider. These features produce very low and consistent rolling friction over the entire travel range. And torques on the carriage from camera panning/tilting, or unbalanced camera payloads, have negligible effect on rolling friction. For the operator, that means smooth shots with no surprises.
But the Shark has another very important design feature.... a belt driven flywheel. The rotational inertia of the flywheel is transformed into linear inertia at the carriage. The combination of great basic slider design and manufacturing, combined with the flywheel action, makes getting super smooth and consistent slides very easy.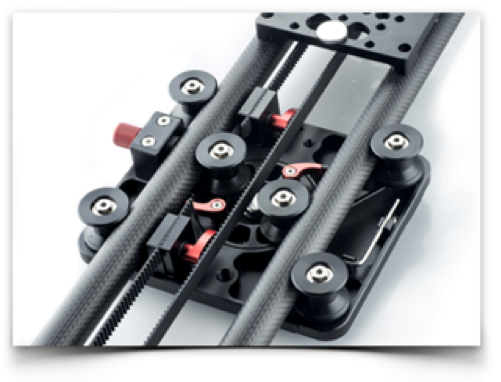 The Shark slider wide rail spacing is better for stability, and the carriage features easy adjustment of bearing tension.
All adjustments including adding extension rails are tool-less. The allen wrench attached under the carriage can be used for COMPLETE disassembly of the Shark.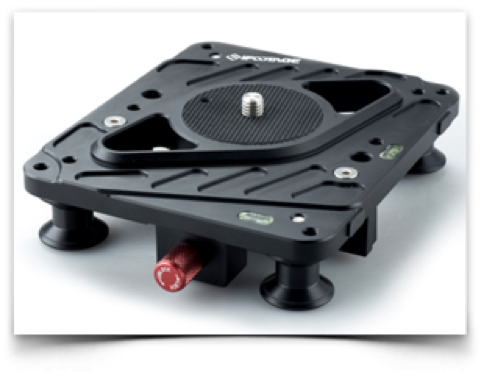 The carriage has a locking knob, standard 3/8 -16 mounting bolt and built in bubble levels.
Multi-position adjustable legs allow leveling on uneven surfaces. Hard rubber ball feet will not scratch surfaces.
The end blocks can drop onto light stand spigots and locked, or mounted to a tripod using the 3/8 - 16 or 1/4 -20 holes on the bottom.
An optional auxiliary 2nd flywheel can be used for the most incredibly smooth shots.
Shark Kit Specifications
| Feature | Without Extension Rails | With Extension Rails |
| --- | --- | --- |
| Weight including flywheel | 7.5 lb | 8.5 lb |
| Useable travel | 19 in. | 40 in. |
Weight of main flywheel: 1.65 lb
Weight of auxiliary flywheel: 1 lb
Carrying case dimensions: 32 x 7.5 x 6 in.
Shark Accessories Sold Separately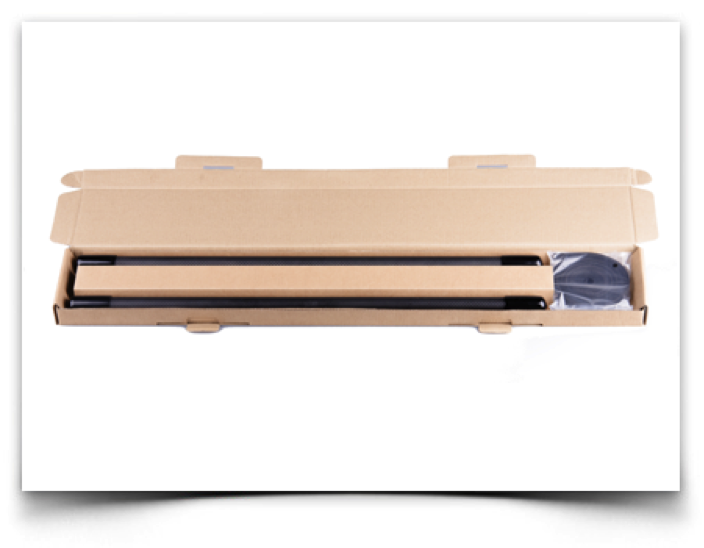 PN: SER1 Extension Rails
For owners of the Shark slider without any extension rails.
Note: includes extension belt to extend the Shark travel to 40"
PN: SER2 Extension Rails and 3600mm belt
For owners of the Shark slider with one set of extension rails. Adding a 2nd set of extension rails increases the travel to ~ 60 inches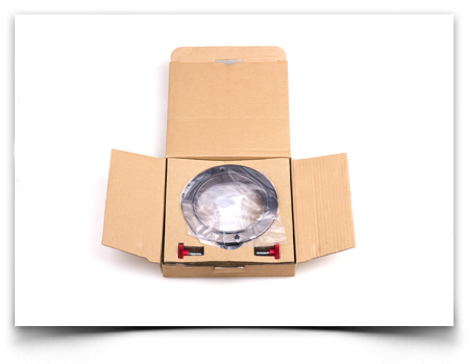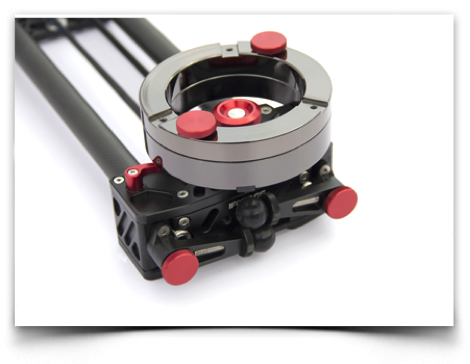 SAF1 Auxiliary Flywheel
For owners of the original Shark S1 Kit without the auxiliary flywheel