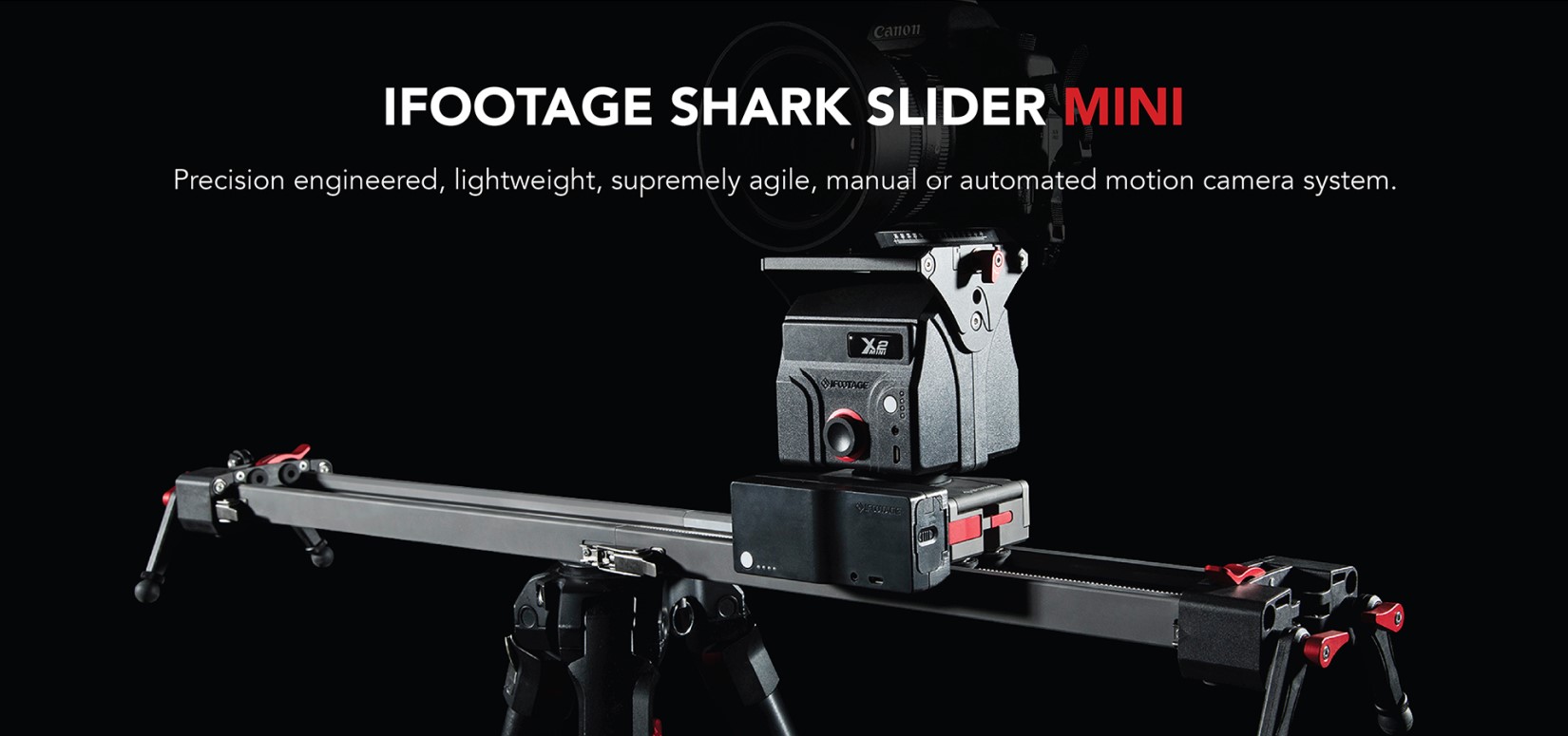 Shark Mini Construction and Essential Information
The Shark Mini light weight makes it easy to transport and all set-up is tool-less. The beltless design uses precision machined gears on the track, and the flywheel is mounted on the side of the carriage. Adjustable legs and multiple mounting points allow versatile setup options.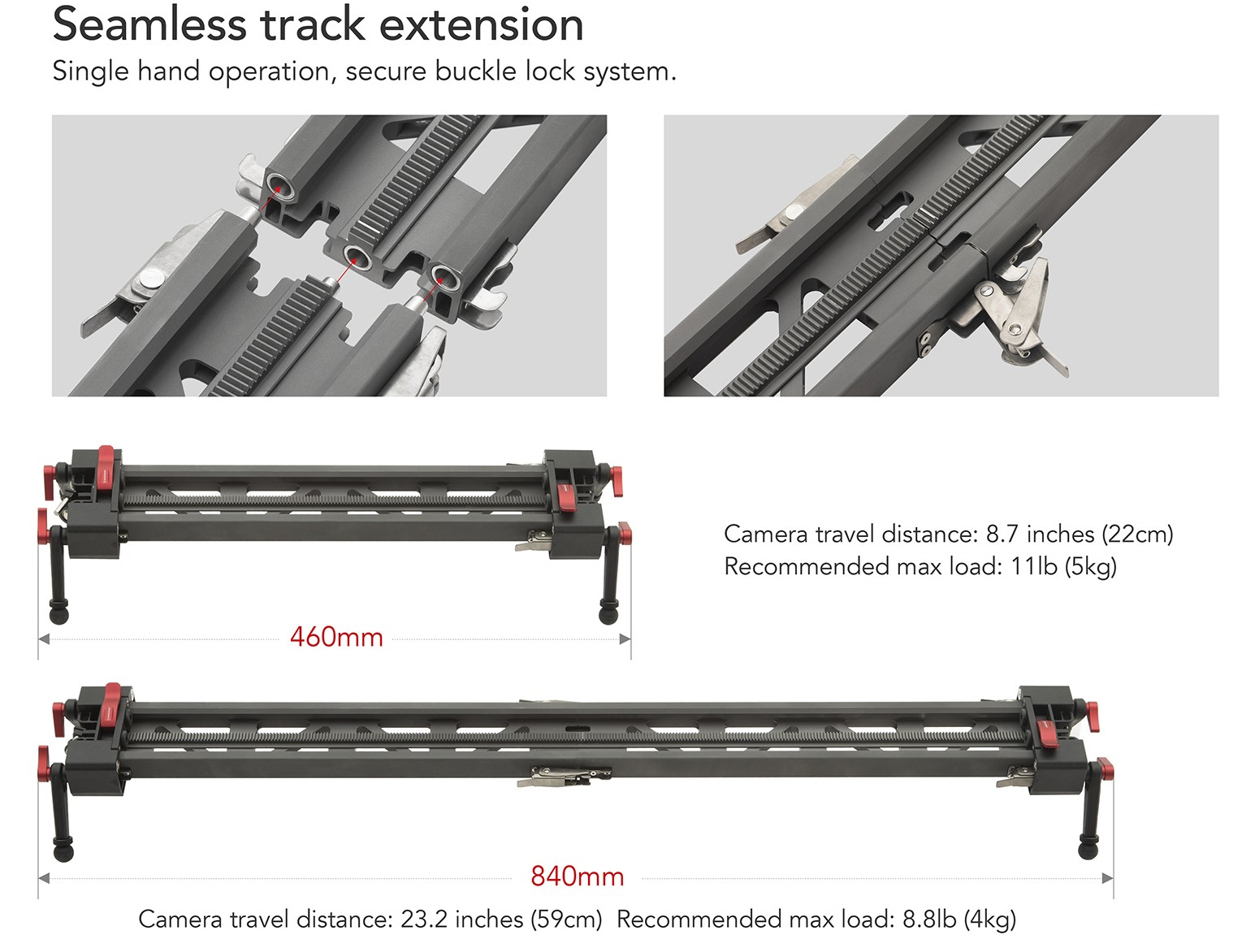 Any number of additional tracks can be added without reducing the max load by taking advantage of the multiple mounting points (3/8-16 and ¼-20) on the bottom of each track.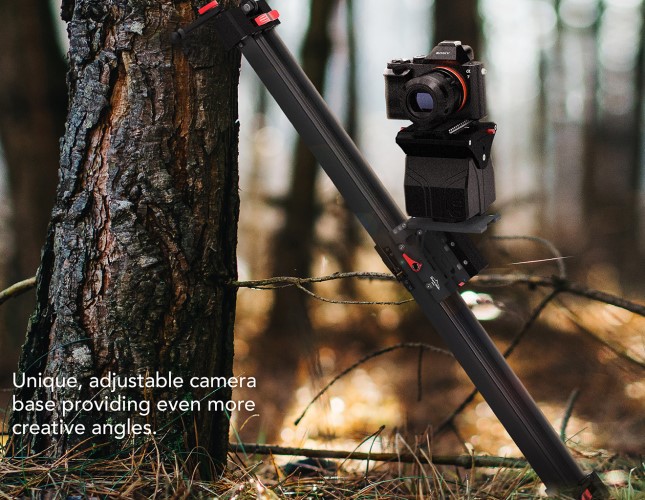 Continuing the iFootage tradition of innovation, the carriage has an adjustable base to allow easy camera leveling for use when the track is positioned at an angle. Also a counterbalance hook and counterbalance pulley wheel are built in for future use.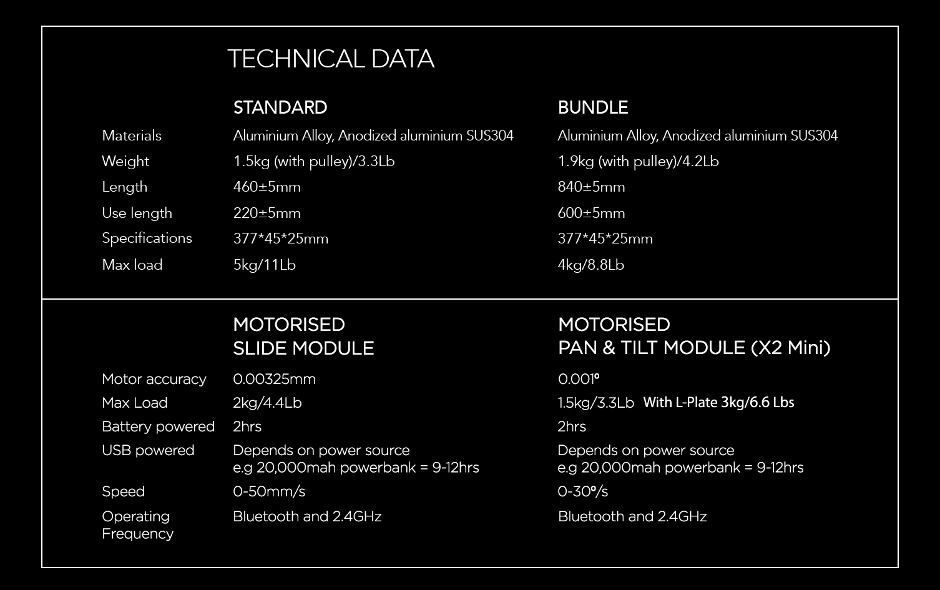 The L-plate can be attached to the X2 unit to increase the camera payload capacity to 6.6 lbs. The increased payload capacity results from lowering the center of gravity of the payload in the tilt axis.
… And you can add great motion control…
Modular design allows full 3 axis (carriage, pan, tilt) versatile programmed or manual motion control. A separate single axis motor replaces the flywheel for carriage motion. And the X2 Mini pan and tilt module mounts to the top of the carriage. Manual control or programmed operation is all done through any iOS device.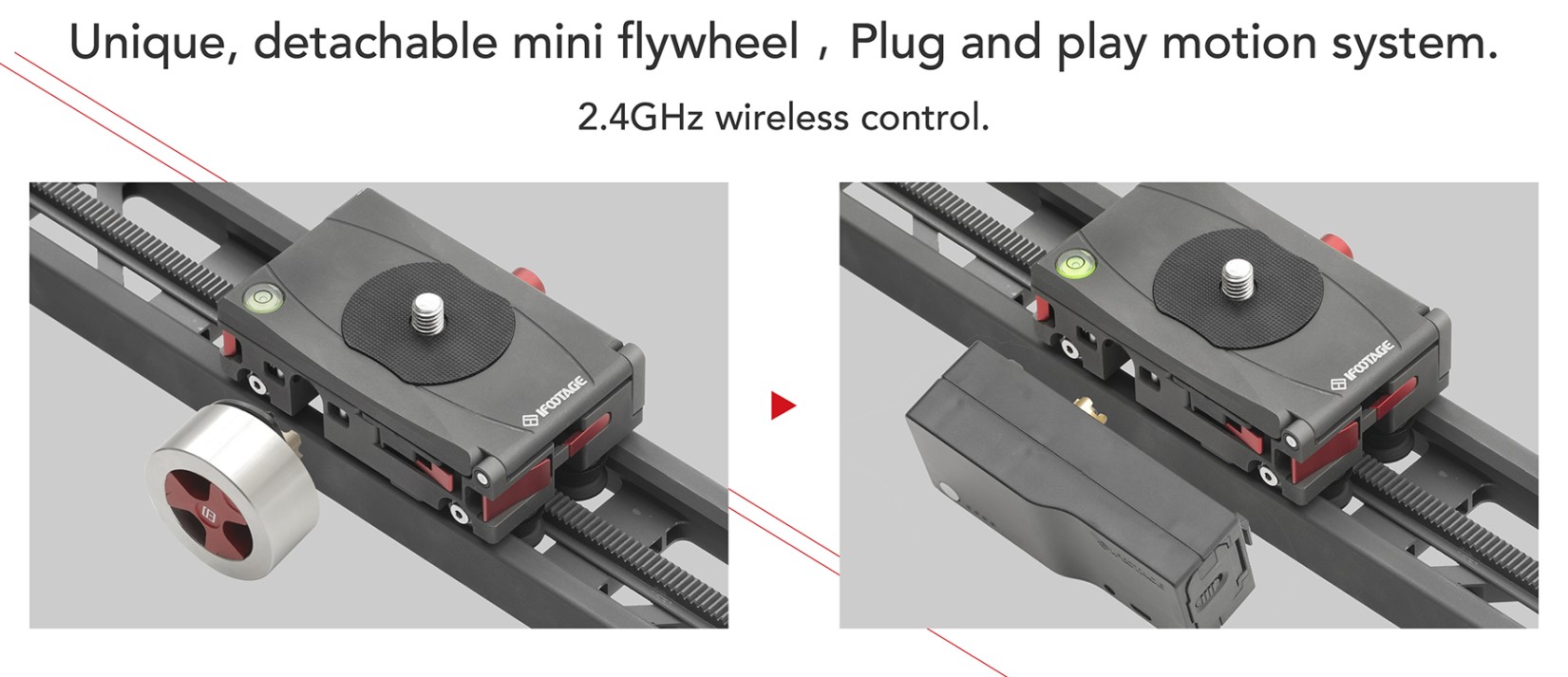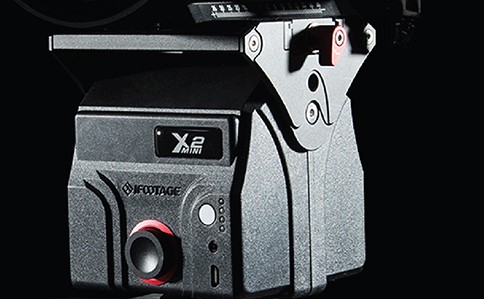 The X2 Mini pan and tilt module can also be used standalone. Both the carriage motion module and the tilt and pan module are powered by separate Sony FW50 batteries. (Other powering options coming)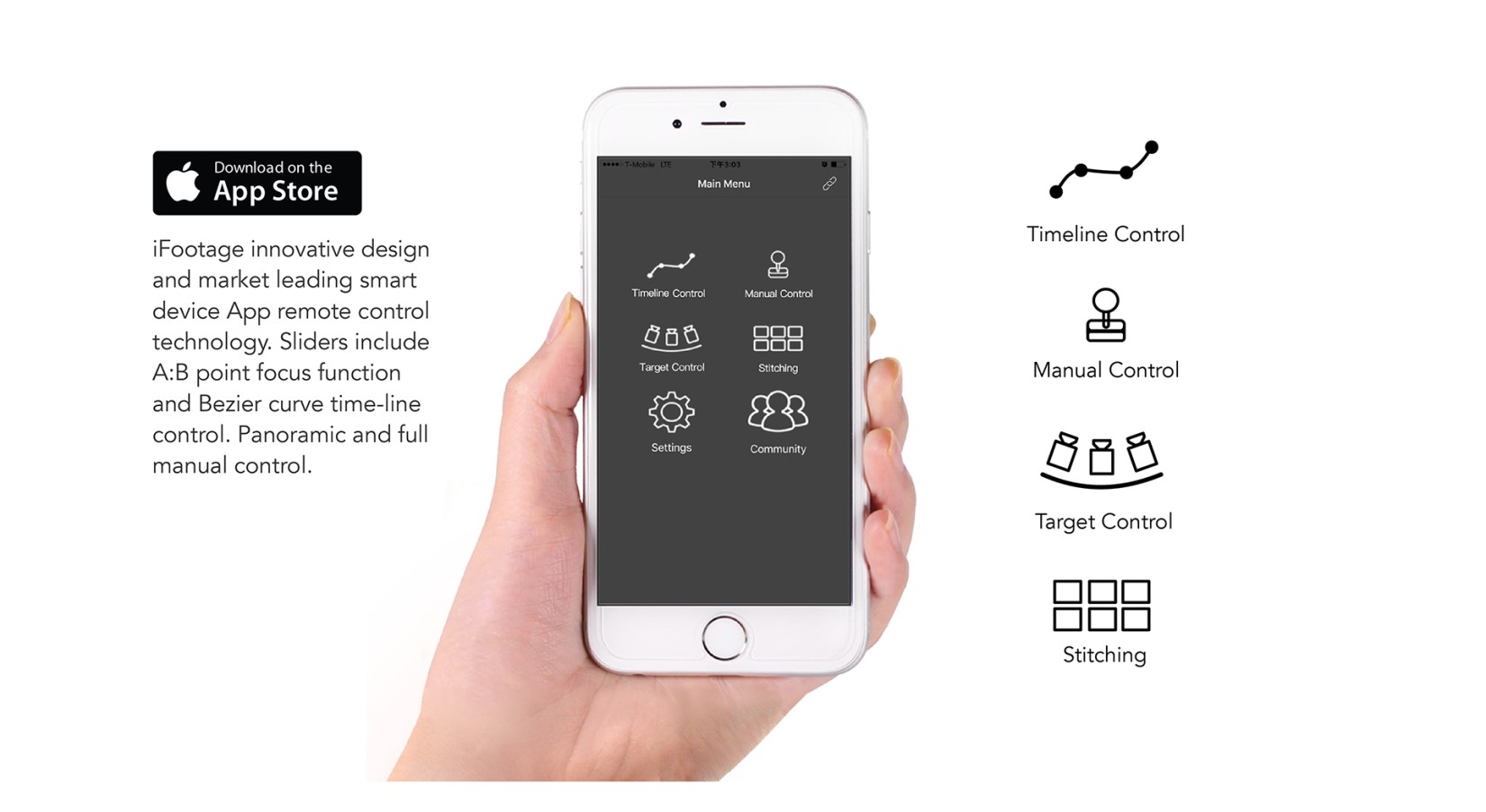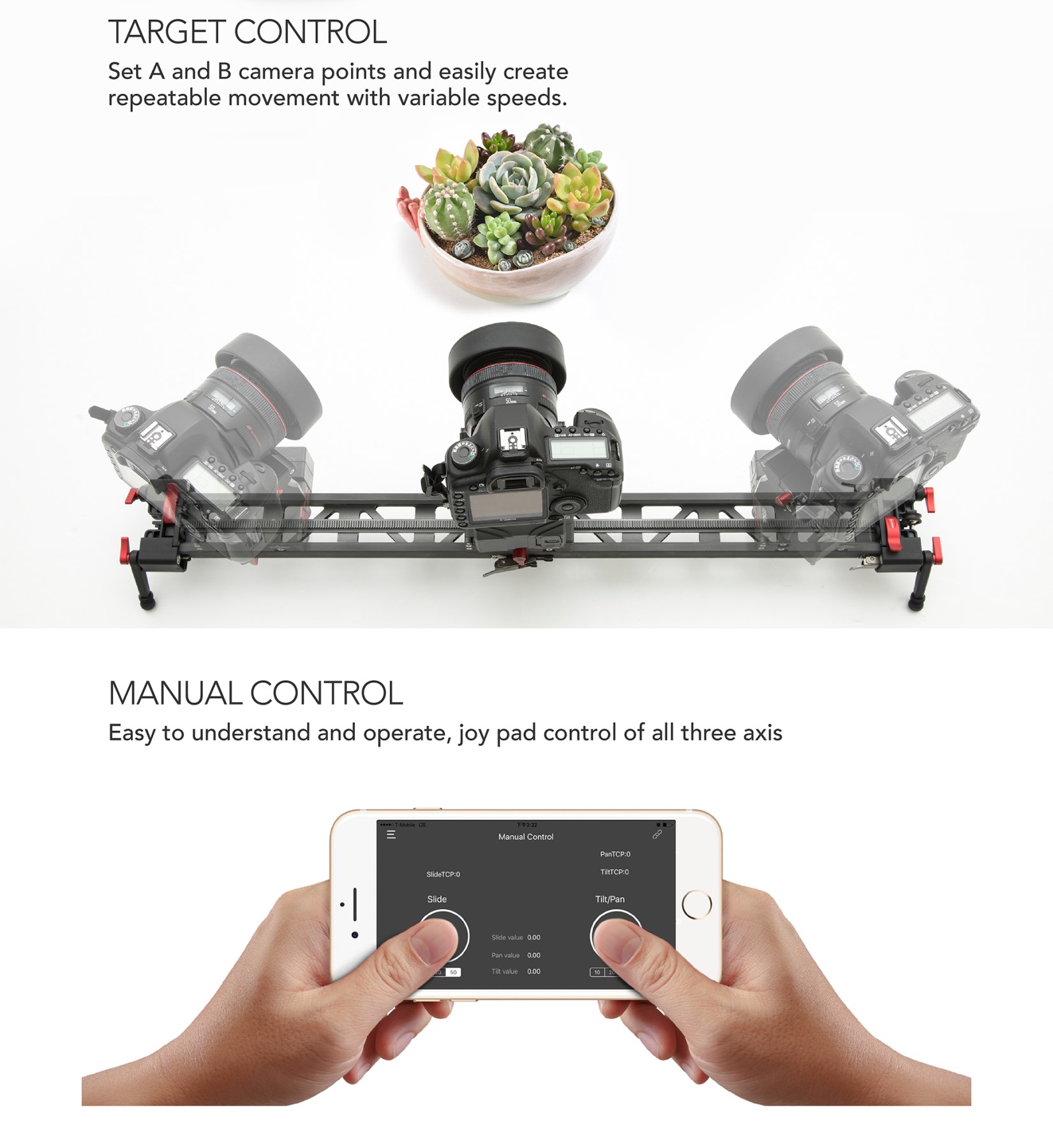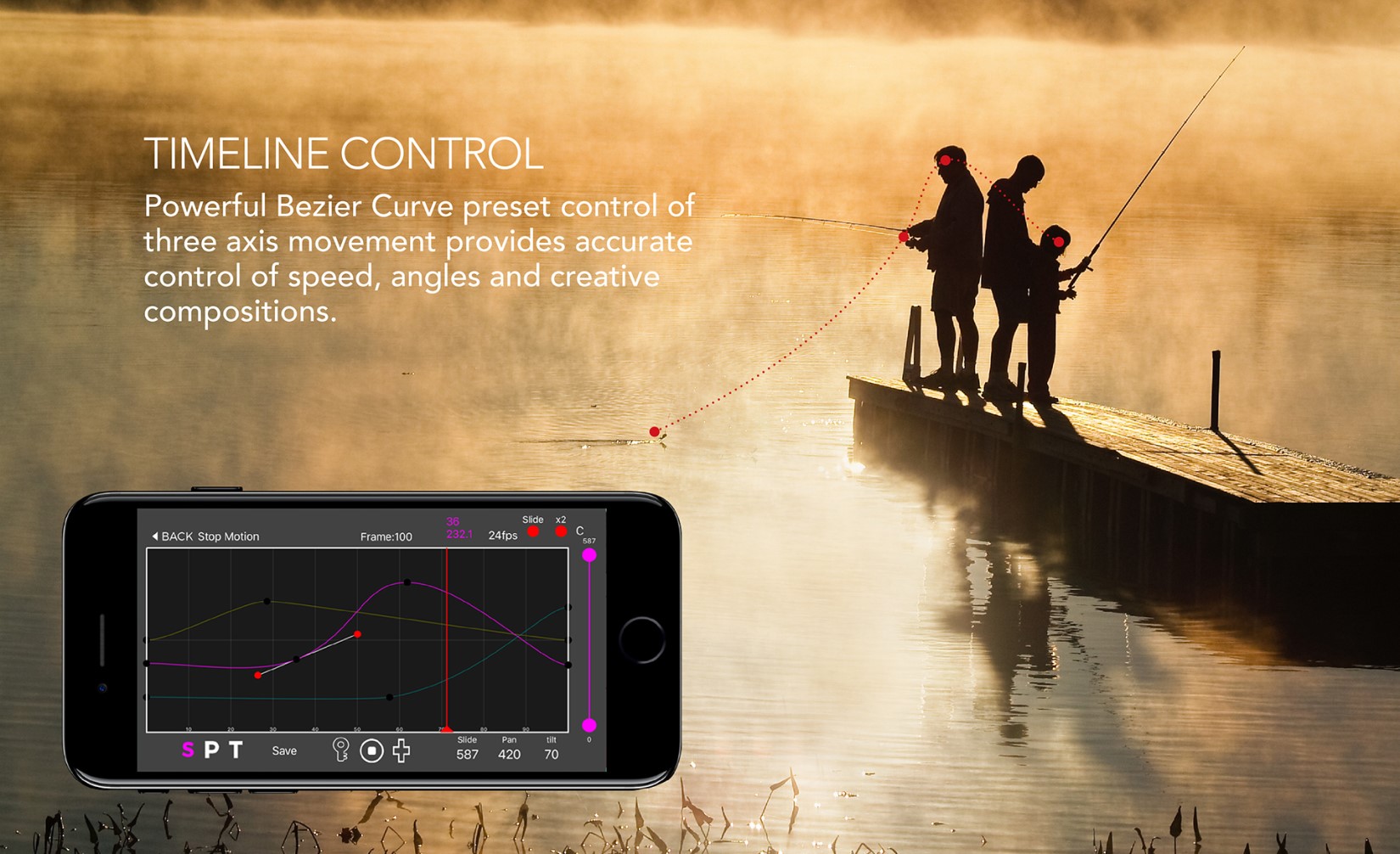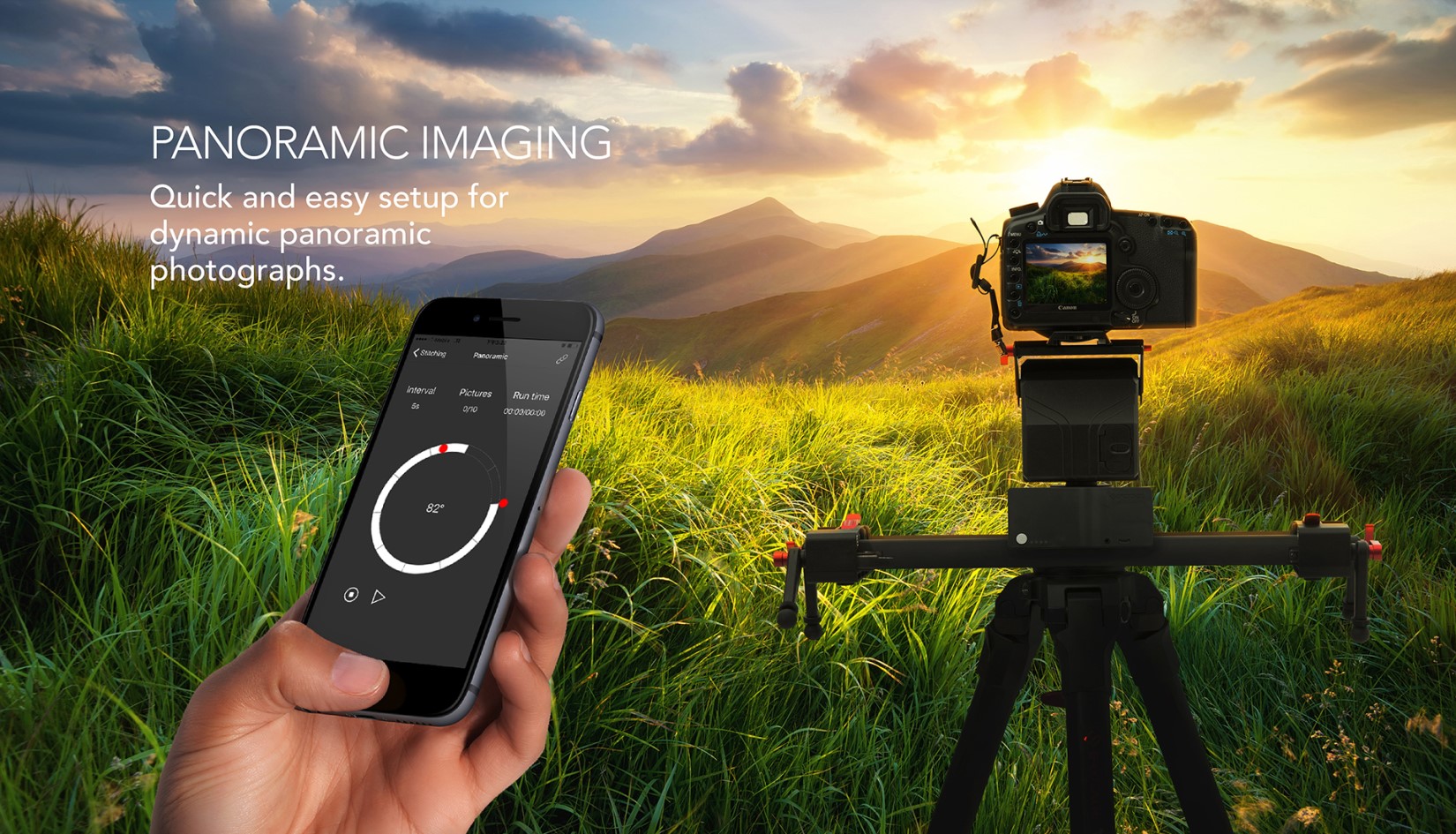 Camera control shutter cables and supported cameras list: